Dat was het dan weer, Lowlands, het laatste grote feestje van het jaar is ook weer voorbij. En had was weer zoals gewoonlijk TE HARD. Op de regen op zondag na. Ik heb de bandjes gezien die ik wilde zien zoals: Opgezwolle, The kooks, Arctic Monkeys, Pete philly & perquisite, stukje Pennywise en een klein stukje Panic! at the disco, jeetje wat was dat slecht:S. Anyways, we waren weer met een grote groep een man of 20 bij elkaar, letterlijk, Ik was met Lukie het enige meisje. ow ow ow wat was dat lachen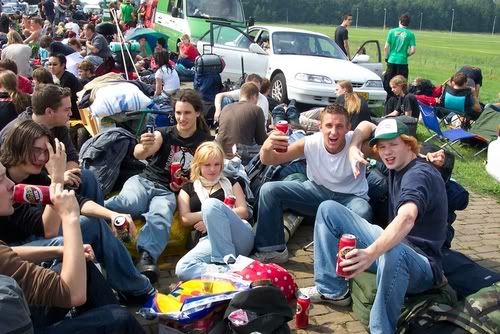 In de Rij.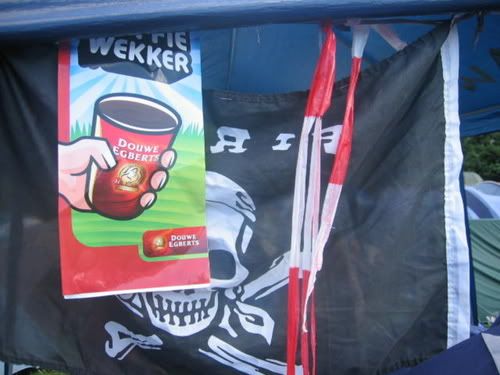 Koffie wekker en onze vlag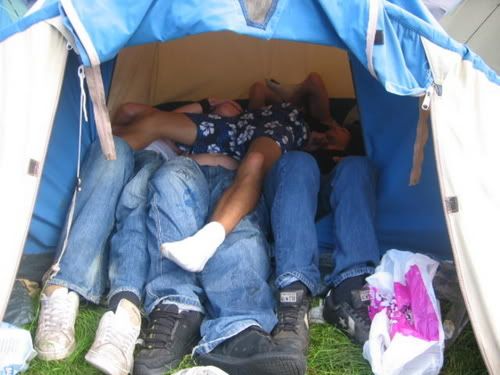 Klein feestje...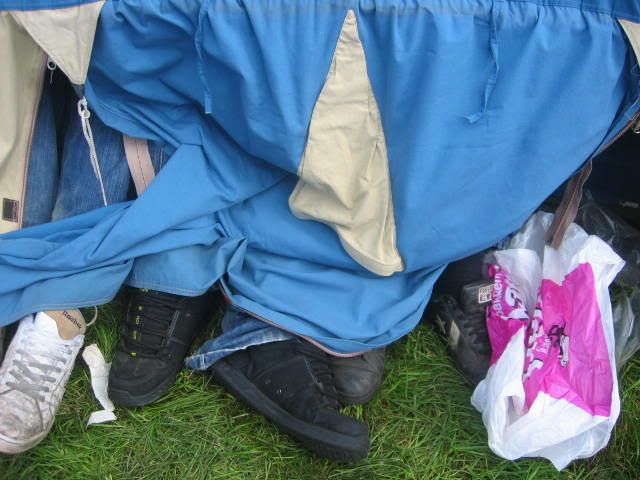 ..... Achter gesloten deuren.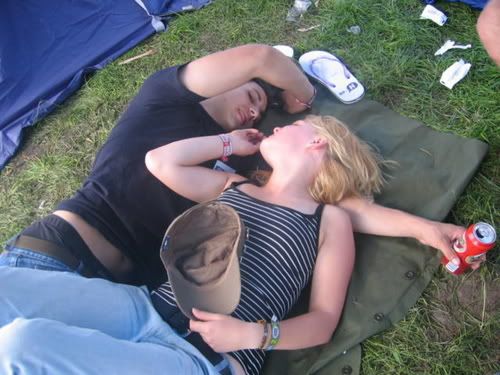 Roald en ik <3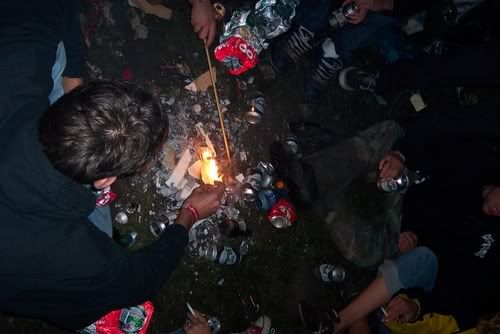 Kampuur, kaarsvet, bier en knakworsten.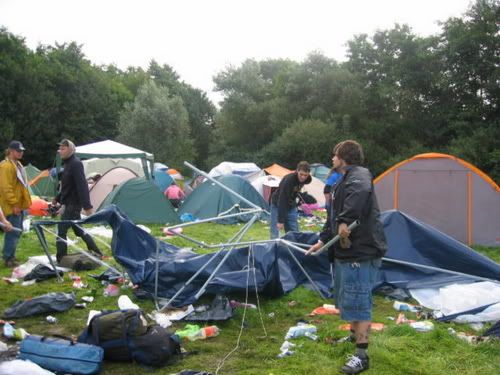 Opruimen, strik je veters en breek de tent af!